Chicago public health officials on Tuesday sounded the alarm over another potential monkeypox surge ahead of Pride month. 
Since last summer, Chicago counted a total of 1,151 cumulative cases of monkeypox – also known as mpox – including 78 hospitalizations and three deaths, according to data last updated May 22. 
Dr. Allison Arwady, the commissioner of the Chicago Department of Public Health, explained that from January until about early March of this year, the city has seen just about five new mpox cases. However, from March 21 to May 22, there were 29 new mpox cases reported to the city health department, all of which were among men. 
Arwady said anyone can get mpox, but according to early data, gay, bisexual and other men who have sex with men have made up a high number of cases. She encouraged anyone who might be exposed to mpox should get two vaccination doses to be fully vaccinated ahead of Pride month celebrations in June.
CDC ISSUES ALERT FOR NEW MPOX (MONKEYPOX) CASES IN CHICAGO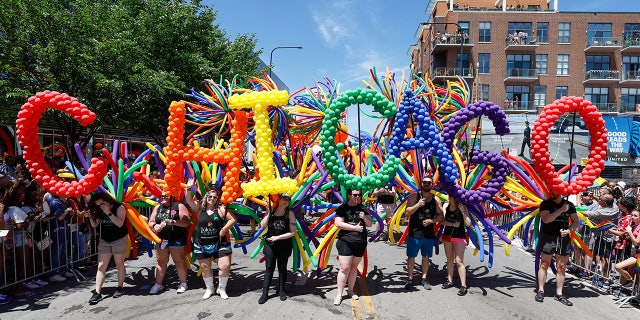 Antonio King, the LGBTQ outreach liaison for the city health department, said not to share sex toys. The health department noted, "having sex or other intimate contact with multiple or anonymous people, such as those met through dating apps or on social media, increases your risk of exposure." 
"Not casting judgement on anyone, but those are situations that will put you in a position where it heightens your risk of catching mpox," King said. "Clubs, raves, saunas, sex parties, and other events may also increase your risk of exposure, especially if people are wearing less clothing. And we do know that there are activities and things coming up this summer."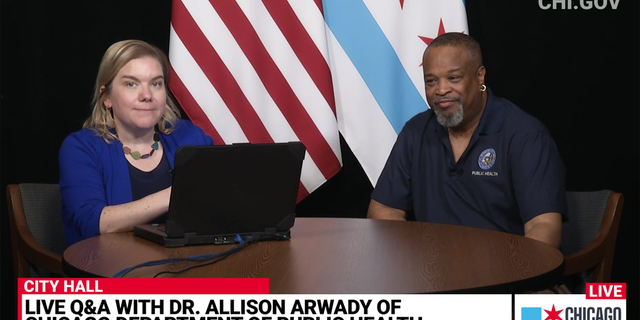 "We want to make sure that we're careful in those settings, and we want to make sure that you get vaccinated," King said, noting that last year, nearly 50,00 were vaccinated against mpox. 
King shared a list of upcoming LGTBQ vaccine events, including at the Mr. Leather Contest over Memorial Day weekend. 
"Pride is coming up. We went to the community to ask the community what we should do," King said. "How should we say this. What is the messaging we should have. We just simply want to protect you guys. We want us to be protected, vaccinated and know your risks."
MONKEYPOX: WHO SAYS NO LONGER GLOBAL HEALTH EMERGENCY
Mpox is a viral infection with symptoms that can include painful and uncomfortable rashes or sores anywhere on the body, including genitals, and often accompanied by a flu-like illness, such as a fever, chills, headaches, or muscle aches. It can spread through close contact, including sexual or intimate contact, kissing, or other skin-to-skin contact with someone who has the mpox virus. Unlike COVID-19, mpox is not spread through the air. 
The median age of mpox cases in Chicago has been 33, and most but not all have been among White, non-Hispanic men, city officials noted.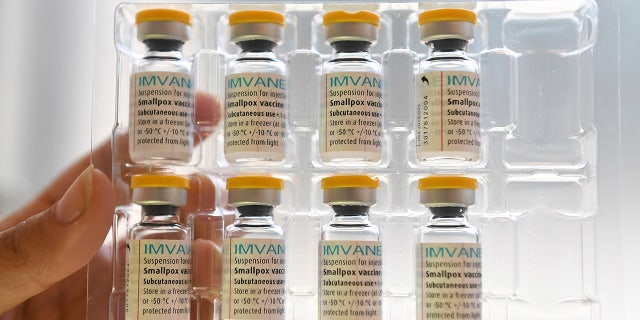 Last week, the Centers for Disease Control and Prevention said it was investigating a cluster of mpox cases in the Chicago area. From April 17 to May 5, 2023, a total of 12 confirmed and one probable case of mpox were reported to the Chicago Department of Public Health. All cases were among symptomatic men and none have been hospitalized.
Earlier this month, the World Health Organization said that the global outbreak of mpox, which initially baffled experts when the smallpox-related disease spread to more than 100 countries last year, is no longer an international emergency after a dramatic drop in cases in recent months.
CLICK HERE TO GET THE FOX NEWS APP
Last July, WHO Director-General Tedros Adhanom Ghebreyesus declared pox to be an "extraordinary" situation that qualified as a global crisis. In doing so, he overruled WHO's expert committee, which did not recommend the emergency designation.
The Associated Press contributed to this report.