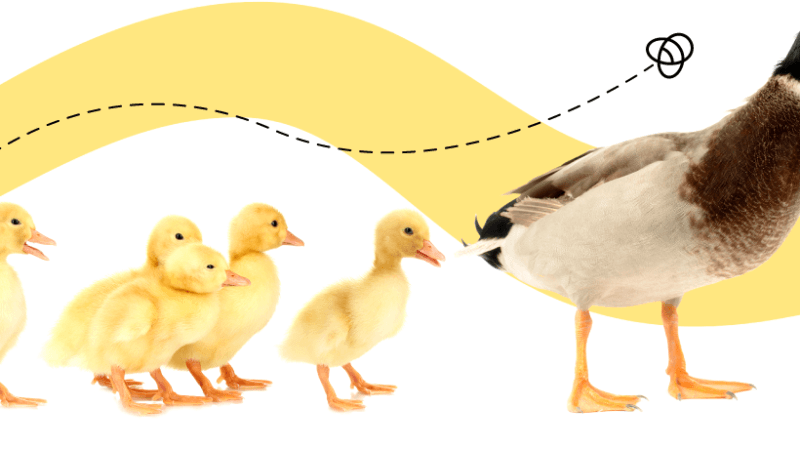 Smart Ways Iterative Testing Allows You To Refine Your Assets And Reach Peak Performance
If you're into analytical thinking and performance, you must be "nerding up" as I am about iterative testing in marketing. As someone who's done tons of A/B testing, I can tell you that it takes a lot to find out if your eLearning marketing campaigns are successful and if your work has a serious impact on key company goals.
Sure, investing in A/B testing helps marketers understand the success of a campaign more than ever before. But what about iteration? When your marketing team sets up an effective A/B test, iteration is an important final step you shouldn't skip. Did I hit a nerve right there?
Worry not, though, as in this post I'll walk you through the changes that the A/B testing landscape is facing. Plus, you'll learn how to incorporate the iteration component into your process and get the most out of your marketing efforts. After this article, you'll be able to drive success by following our iterative mindset here at eLearning Industry.
Let's dive right in!
Do You Want To Nail Your Digital Marketing Strategy?
Learn all about the best digital marketing solutions specifically created for eLearning businesses.
What Is Iterative Testing?
We call "iterative testing" the process when marketers do experiments based on tests and insights gleaned from previous efforts. The insights are used to make gradual changes based on data. If you've heard about conversion rate optimization, you should know that iterative testing is an essential component of CRO. What's great about iterative testing is that it allows an eLearning website or app to evolve gradually over time. It helps businesses avoid an extensive redesign by following small steps and improving conversions.
Utilizing test iteration has plenty of advantages. For one, your website visitors or app users can continue navigating and browsing without noticing when changes are being evaluated. I'm a big fan of CRO and iterative testing! What I love about it is that it minimizes any risks to your conversion rate. You see, in each iteration, you only make relatively minor changes to be able to compare data.
It also allows agile working. Why? Well, the implementation of such small changes usually is easy and quick. Plus, returning visitors and their experience won't be affected since such experiments usually exclude them. Not to mention that the changes are often too small for someone to notice a difference when navigating the website. Also, a debugging/QA iterative test is easier. In addition, it's less costly. Your devs will love this; compared to other forms of testing, the changes often require few developer resources.
Nonetheless, iterative testing makes it easy to identify which changes positively or negatively impact your North Star metric. That mainly happens because iterative tests usually involve one change per experience. Last but not least, you can take advantage of split tests and create them in a matter of minutes.
How Iterative Testing Can Maximize Marketing Effectiveness
So, do you want to get peace of mind that your marketing campaigns are well received by your target audience? Then, you have to go beyond getting the basic thumbs-up from eLearning buyers. It's time to start optimizing landing pages and your creative assets. Sharpening your copy and content writing skills is key.
Implementing iterative creative testing can undoubtedly help you reach peak performance. By following this trial-and-error process, eLearning marketers can test what impact different elements have. For example, regarding your ads, you can test elements such as the call to action, tagline, font types, colors, or music and see if viewers feel differently about them.
The key is adding or removing a single element with each test. That way, you can identify differences in your metrics. Not to brag, but there have been plenty of times that we noticed how big of a difference small changes can make to our marketing ROI.
At eLearning Industry, we've seen campaigns help us significantly uplift in things like brand perception, awareness, recall, and purchase intent. You'll be surprised, but that has happened just by tweaking a few words. And other times, simply by changing the size of a logo or adding a jingle to make it more interesting. So, while the process might add a few steps when planning your campaigns, trust me, it's worth the effort and the extra time.
That's the beauty of iterative testing. It allows eLearning marketers to take a strategic approach when designing creative assets. Ultimately, you'll manage to increase sales or at least create more social buzz. And remember; understanding what your target consumers prefer when seeing an ad or why they clicked on the CTA is extremely important for all your future creative projects.
Examples Of Test Iteration
Test iteration is a common practice when you want to improve User Experience (UX) and Interface (UI). Thus, you can leverage it for software and applications. However, you can also use test iteration for product management and marketing.
For example, eLearning startups can test their UI/UX quite easily, even if they have small teams and few resources. It's an excellent approach for those who want to identify eLearning product issues. Especially because you can do so early on in the pre-prototype stages.
Iterative testing is a true savior for product managers and marketers, as it allows you to gain better insights into improving a product with few resources. Whether you need a better product that continuously improves over time or want to increase marketing performance, you can do so through ongoing iterative testing. The insights you gain from utilizing test iteration are extremely beneficial to eLearning startups that aim for long-term company growth.
Now let's check out some test iteration examples!
1. Audience Testing
Let's say that you want to implement an ABM campaign. For those unfamiliar with the term, an account-based marketing (ABM) campaign focuses on creating concentrated B2B marketing and sales efforts that target key decision-makers. So, for a more effective campaign, you'll need to personalize the buying experience. To do that, you can use helpful content, direct messaging, email, video, and more. In case your list of target accounts is vast and very specific, you can leverage different configurations and test audience targeting.
Here's what you can try out:
Send one campaign to your entire audience at once.
Leverage segmentation by breaking up your audience based on industry, company size, or other factors. Then send them targeted content.
Choose a handful of your precious target accounts and target them separately. In this scenario, you can use a highly personalized channel altogether. For example, LinkedIn Inmail.
Your campaign can get a tremendous boost with audience segmentation. So, make sure to try different iterations and see what converts best.
However, you'll have to get creative if you face any platform limitations with your audience. For example, maybe you don't meet the minimum number of email addresses or target accounts that are required to run your campaign.
If that's the case, my best advice is to build a new audience from scratch! When you need to expand your email contact list, there are plenty of solutions.
Here's where implementing lead generation techniques comes in handy!
2. Platform Testing
Effective marketing is more than prospecting emails to get people to get your eLearning product or service. Here are some platforms you can try out:
You might think that you know which platform works better, or you've noticed that other marketers work with X platform. But is it a good fit for your eLearning business? And most importantly, do your ideal eLearning buyers like to hang out on that platform?
Like each variable of your campaigns, iterative testing is critical. You must try out a variety of channels, check the data, and see what resonates. Maybe running ads on LinkedIn works better for you than running ads on Facebook. Or perhaps you're better off promoting your products on niche websites with a built-in eLearning audience.
Ultimately, it would be best to try running a campaign on at least two to three different platforms and networks. Then dive into the data, and based on the results, you can decide where to invest more.
If you want to learn more about eLearning Industry's audience, don't miss the chance to download this survey: eLearning Audience Survey Data Analysis.
You'll get valuable eLearning buyer insights which you can then leverage to fuel your marketing strategies.
Testing platforms and having your KPIs in mind are vital. That's how you'll be able to compare cost per acquisition and quality of leads. Also, you'll see the number of impressions you can achieve and which is the best channel to get more business. Sure, impressions matter, but CPA and quality are the most critical metrics! By nailing these, you'll have all you need to scale.
3. Messaging Testing
Messaging…that's what we're all struggling with. It is arguably the most critical metric eLearning marketers need to put to the test. You see, good messaging has a massive impact on your campaign results! Sure, you might target the right audience, but if your copy is wrong, you can say "bye-bye" to your conversions. Every marketing campaign needs rigorous testing of the messaging you're putting out there.
Take Facebook ads, for example. You cannot expect your campaign to succeed with only one message. So, smart eLearning marketers test and optimize the messaging of their campaigns. Don't be afraid to try a variety of messaging points.
Here are some tips to help you nail your campaigns:
For instance, it's crucial to test the messaging of your keyword targets and ad copy. And you can also test the messaging on your landing pages. This is a favorite of mine, as I'm all in for landing page optimization and CRO.
The above is critical. You see, maybe you have a marketing campaign that is doing splendidly, but you're just not getting conversions when they land on the page. That, my friends, might mean that the messaging is not consistent. Or that you need to work more on the first touch point (ad copy) and make more sense to the final conversion (the landing page or form that you drive people to).
It's essential to keep your story unified. That's how you drive conversions from clicks.
4. Creative Testing
Obviously, you must have figured out that creative testing is often the most basic element to test along with your copy and CTAs. From personal experience, having worked on graphic design as well, I feel strongly about not overlooking this opportunity. Testing graphics and visual approaches with design iterations can help you improve conversions.
At eLearning Industry, we've found that specific design styles have brought us more conversions. In fact, we had three times as many leads compared to other designs when working on our lead generation campaigns. We've noticed this in different types of banner ads, including our RoS banners and pop-up banner campaigns.
So, make sure you're testing a variety of elements. For example, these elements can include color, fonts, button stylings, and contrast. Also, think of variations in how you present your conversion point. For example, if you're advertising a lead generation eBook for your marketing campaign, what do you think would bring more conversions? Showing a mock-up "book cover" on your ad or possibly leveraging a pull quote or statistical representation from the content to grab attention?
Try out a wide range of designs with similar messaging. That will help you understand which one has a greater impact. After you figure out the design, scale up your efforts by testing your messaging as mentioned above. Or maybe you can do vice versa. First, work on finding which copy and CTAs have better results and then test out the design.
With iterative testing, all scenarios can work! One thing is certain: there are plenty of ways to improve banner ad click-through rate.
5. Budget Testing
OK, now this is every marketer's concern. What about my budget? Nailing your budgeting is the backbone of your marketing campaigns. So, it is crucial to know the impact that your budget has on your campaign's reach.
Having run numerous campaigns, I can say that, contrary to what many people think, budget is not your only concern. Ad and marketing campaign quality matters more than budget. Sure, how much you spend is important. But it is more important to test different variables until you have the desired results. Meaning you have to take advantage of iterative testing to get advertising that resonates with high click-through rates, conversion rates, and/or quality scores.
It is super important to start by allocating your budget across channels. That's how you identify which platforms are "maxing out" daily or total budgets. Is the lead quality good on those channels? Good. Then you can add more budget in over time!
Generating enough insights to understand which marketing campaigns and ads are high-performing and across which networks will help your ROI. Especially if you're aiming for low cost per acquisition and quality leads. No one wants to pay for junk, right? You must keep the right balance if you want a decent quantity of new leads.
In case you want additional info on budgeting, feel free to read all about creating a strategic marketing plan.
Summing Up
So, now that you've delved into iterative testing and its fundamentals, are you ready to begin? When asking who's responsible for iterative testing, one thing is certain: every company is different. But what I can tell you for a fact is that there are lots of people involved.
Each team member or department has a different stake or interest during the iterative process. A good idea would be to have your growth team take the lead on this one. You'll need to cohesively combine different departments like Product, Design, Marketing, and Engineering. The key is to have them work together on experimentation.
From experience, I can share that here at eLearning Industry, we've found the key in how to drive performance. It's all about teamwork. That's how you build and expand strong iterative processes within your company. Having cohesive support from all the above-mentioned teams is vital.
If you want your eLearning marketing to be very successful for you, then you have to start thinking about iteration and optimization. When a campaign has only one creative design or one messaging focus, it's hard to figure out what went wrong. Not to mention having a standardized budget.
Keep fine-tuning each element of your digital marketing campaigns one by one and you'll get where you need to be.