Deputies in Indiana found a pair of scissors inside the anal cavity of an arrestee during a required body scan before he was booked into jail.
La Porte County Sheriff's Office Lieutenant Jeff Holt, assistant jail commander of operations at the La Porte County Jail, was assisting jail deputies with the intake of an arrestee on May 17 who refused a "SecurPASS" Body Scan.
The reluctant arrestee eventually agreed to the scan and, when reviewing the images, Holt observed a foreign object lodged inside the man's anal cavity.
Because of his training and experience, Holt was able to recognize the item as a metal object. The arrestee was then escorted to another room for an additional search.
INDIANA WORKER KILLED AFTER BEING PINNED BETWEEN STEEL COILS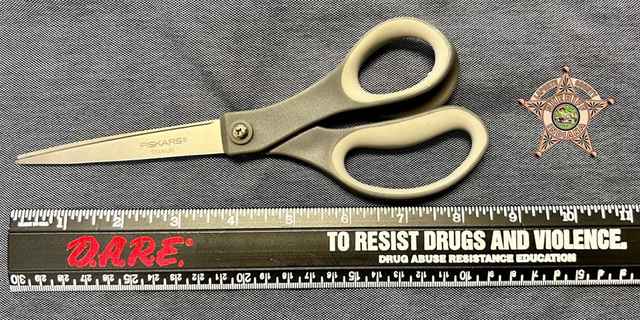 The arrestee initially refused to cooperate with deputies.
A second body scan was completed. Holt noticed in reviewing those images that the object had moved, allowing him to positively identify it as a pair of scissors.
The scissors were then removed from the arrestee's body without incident.
INDIANA POLICE SHOT AT BY SUSPECT HIDING IN MOTEL 6 BED WHILE ATTEMPTING TO SERVE FELONY WARRANT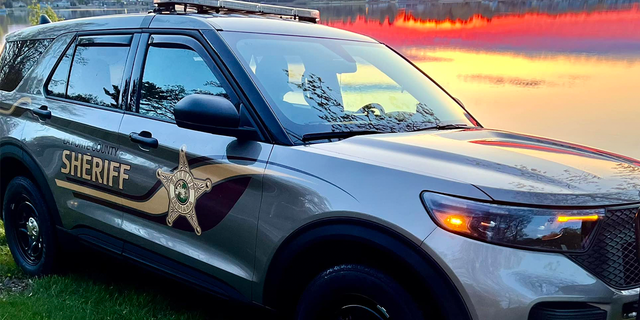 The "SecurPASS" Body Scanner has been used at the jail since it was incorporated in 2017. Jail deputies have since recovered several peculiar items, including tattooing equipment, drugs, paraphernalia, miscellaneous foreign objects and now scissors.
"The body scanner is an incredible state-of-the-art tool used to ensure the safety and security of all within the La Porte County Jail. Lieutenant Holt is commended for relying upon his training and experience, and successfully preventing a dangerous edged object from making its way fully into the jail," Captain Derek J. Allen said in a statement.