First lady Jill Biden didn't get the reaction she was expecting Thursday when she delivered what she thought would be an applause line, only for her quip to fall flat, leading the first lady to prod the audience to clap.
"I've visited red states and blue states and I've found that the common values that unite us are deeper than our divisions," she said before taking a moment to pause.
Upon receiving no reaction from the crowd, the first lady added, "I thought you might clap for that." The crowd promptly complied. 
The remarks from the first lady were part of the Reagan Institute Summit on Education (RISE) in Washington, D.C.
JILL BIDEN DISMISSES NIKKI HALEY'S PROPOSAL FOR MENTAL COMPETENCY TESTS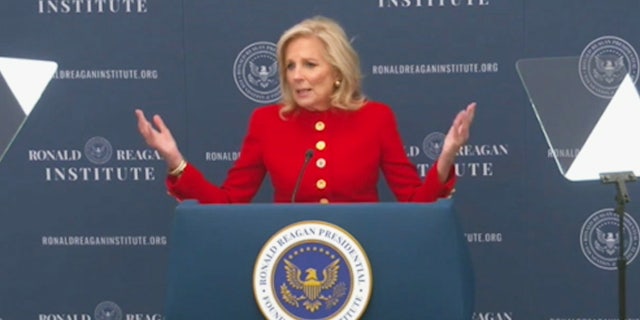 The annual conference, according to the Ronald Reagan Foundation and Institute, "hosts education leaders from across the country" and, in addition to comments from the first lady, included remarks this year from former Arkansas Republican Gov. Asa Hutchison and Maryland Democrat Gov. Wes Moore. 
"RISE will examine policy and practice from early childhood through postsecondary education and beyond. The imperative for education reform is even more salient as the United States emerges from the global pandemic," the Reagan Foundation said on its website of the two-day conference, which was held Wednesday and Thursday of this week. "We must answer the call to modernize our education system and prepare for the challenges of the 22nd century."
SEE IT: JILL BIDEN WEARS $15K DRESS TO LUNCH IN LONDON, DESIGNER CONFIRMS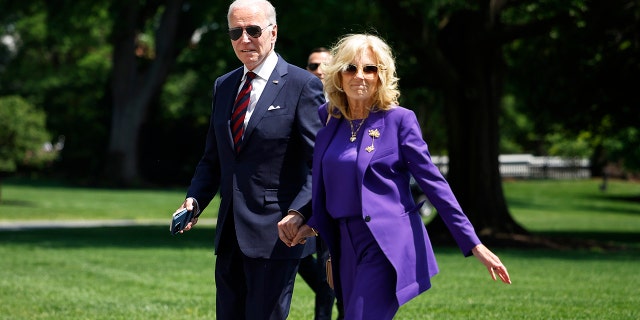 Several social media users were quick to compare the first lady's statement to that of former Republican presidential candidate Jeb Bush, who memorably urged his supporters to "please clap" at a campaign event during the 2016 election.
"Awkward," wrote one Twitter user. A second user shared a GIF of Bush begging those in the crowd in 2016 to clap.
"Nobody clapped because they don't believe you. Sorry," another Twitter user wrote.
Back in February 2016, Bush unwittingly became a political trendsetter at a campaign event in New Hampshire.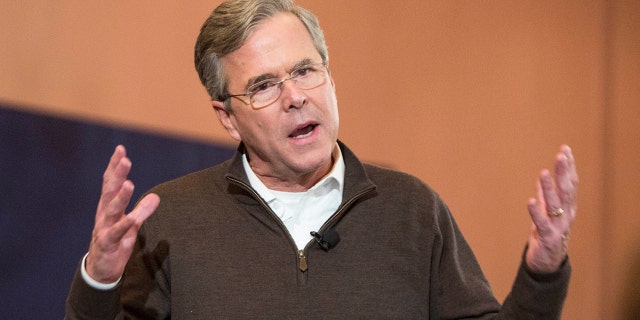 CLICK HERE TO GET THE FOX NEWS APP
"I think the next president needs to be a lot quieter but send a signal that we're prepared to act in the national security interest of this country, to get back into the business of a more peaceful world," Bush passionately said, subtly swiping at then-Republican front-runner Donald Trump.
Facing a lengthy silence from the crowd, Bush then said, "Please clap." The plea from Bush – the son of former President George H.W. Bush and the younger brother of former President George W. Bush – prompted applause and some cheers.
Fox News' Joseph A. Wulfsohn contributed to this article.