Press sec blasted for claiming to be 'forthcoming' on Biden classified docs: 'A liar of the first order'
White House press secretary Karine Jean-Pierre dodged and struggled through several questions regarding President Biden's classified documents scandal during her press briefing on Tuesday.
In particular, Jean-Pierre was grilled on her past comments that the search for additional classified documents was completed on Friday only for new documents to be discovered on Saturday.
She was pressed repeatedly on this topic and continued to refer reporters to White House counsel while denying that she hid or misled the media.
"I have been forthcoming from this podium," Jean-Pierre responded. "What I said yesterday was what the statement at the time was–what we all had. You all had the statement, and I was repeating what the counsel was sharing at that time."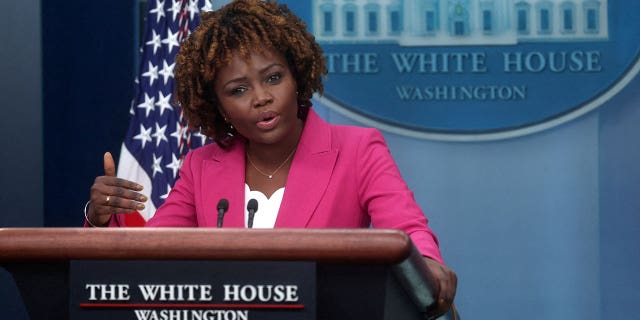 FLORIDA SHERIFF FIRES BACK AT KARINE JEAN-PIERRE ACCUSING DESANTIS OF 'POLITICAL STUNTS' ON MIGRANT CRISIS 
Jean-Pierre's repeated refusal to provide clear answers was slammed and mocked on Twitter as further proof of her inability to serve as a press secretary.
"Well this is 100 percent false," Rep. Ken Buck, R-Colo., tweeted in response to Jean-Pierre saying, "I have been forthcoming."
"She's a liar of the first order. Finally about time the media noticed," National Review contributor Pradheep Shanker wrote.
Comedian Tim Young joked, "Why does Karine Jean-Pierre even bother to hold press briefings if she isn't going to answer any questions at all?"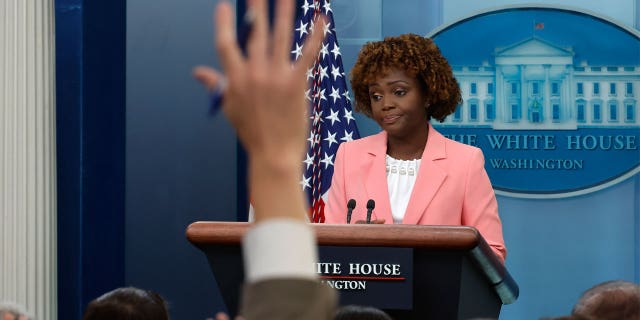 Daily Wire senior writer Ryan Saavedra declared, "Karine Jean-Pierre is the Kamala Harris of press secretaries."
"Shorter White House— WH Thursday: The search for documents is complete. WH Saturday: Ok, so we found more documents. WH Tuesday: We can't say whether the search is complete," Townhall.com managing editor Spencer Brown explained.
GOP deputy comms director Nathan Brand tweeted, "What is the shelf life of a statement from Karine Jean-Pierre before it turns out to be false?"
Over the past week, Jean-Pierre avoided questions over the classified documents found in Biden's Delaware home, including whether or not she was aware of the documents originally discovered in November.
By Wednesday, Jean-Pierre clashed with CBS reporter Ed O'Keefe over her refusal to answer these questions.
KARINE JEAN-PIERRE, CBS REPORTER CLASH OVER BIDEN DOCS: 'YOU DON'T NEED TO BE CONTENTIOUS WITH ME HERE, ED'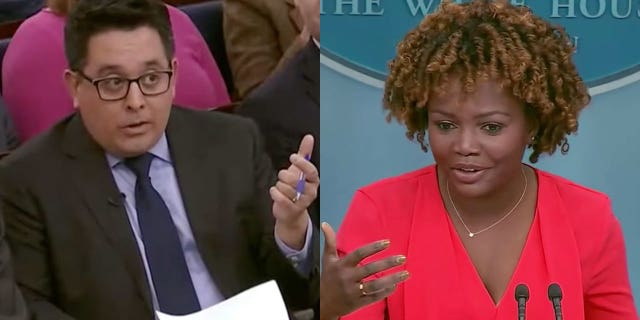 "So, you're the one here talking to us about this. That's why we're asking you. So let's just remember that," O'Keefe said to Jean-Pierre.
CLICK HERE TO GET THE FOX NEWS APP
"Ed, Ed, Ed, we don't need to have this – we work very well together," Jean-Pierre interrupted. "We don't need to have this kind of confrontation. Ask your question and I will answer them the best that I can."