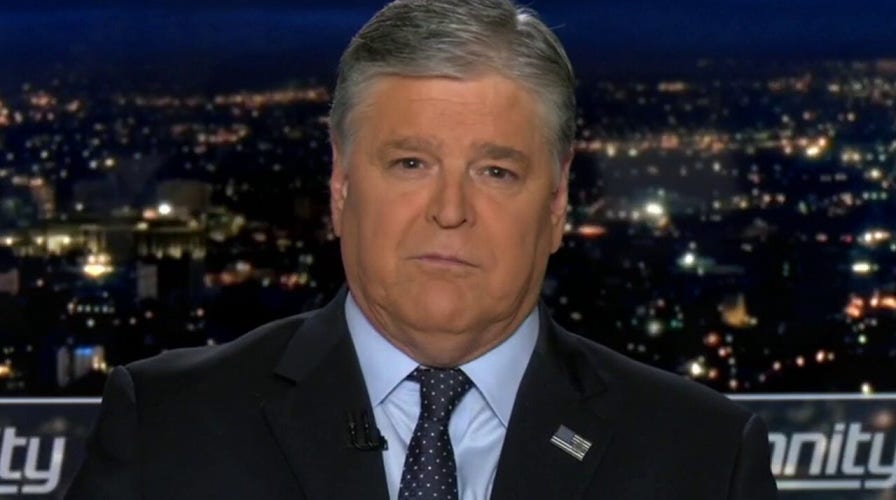 Fox News host Sean Hannity dissected questions surrounding the FBI's search of President Biden's Rehoboth beach house Wednesday morning amid classified document investigation.
SEAN HANNITY: Joe's beloved multimillion dollar beach house in Rehoboth, Delaware – it was finally searched by the FBI. Now, this comes three entire months after stolen classified documents turned up at the U Penn Biden Center. Remember, that was six days before the midterms on November the second and two months after more classified material was located in the garage with that Corvette right there, the safe garage that he says is locked all the time, that obviously is not locked all the time – and by the way, at five separate locations within these homes and offices. 
Now two weeks after even more classified material was discovered during a search at Biden's home in Wilmington, Delaware. And ten days after Joe made a very unusual winter trip to his Rehoboth Beach house, this was in January. Now, think about this. Joe Biden took a trip to his beach house in January. I'm sure it was beautiful. I'm sure the weather was crappy. But ten days before the FBI searched that very property for classified documents. So what was Joe doing there? Remember, this is during an ongoing criminal investigation. And Joe Biden is the subject of that investigation. And yet the FBI is perfectly fine with Biden spending a few days at the location that they should be searching, should have searched already and are going to search. You think they would have given that same opportunity to Donald J. Trump? I doubt it. 
BIDEN, FEDS TORCHED AFTER BEACH HOME SEARCH: 'WHEN DOES THE FBI LET A SUSPECT SPEND A WEEKEND AT CRIME SCENE?'
…
Now, they raided Mar-a-Lago before dawn without warning, even though Donald Trump was cooperating with their requests. Now we're watching a two tiered system of justice play out in real time in this country. So equal justice under the law, equal application of our laws, sadly, does not exist any longer with the Biden DOJ. Now, still today, some documents, they were seized by federal agents in Rehoboth, but we don't know if any of the material was classified or any other documents were moved or destroyed before the FBI conducted their search while Joe was vacationing on the beach in January. Now, keep in mind, this is the third Biden property that was searched by the FBI that we know of. We do know of two more locations that need to be searched. One would be Hunter Biden's house and the other would be the University of Delaware.